Kerry M. Driscoll
4th Generation
Business & Personal Advisor & Sales
P: 562-595-5355
F: 562-252-8711
kerry [at] driscollinsured [dot] com
Bio

»
|
vCard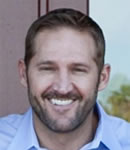 Ryan Driscoll
4th Generation
Business & Personal Advisor & Sales
P: 562-595-5355
F: 562-252-8169
|
vCard
ryan [at] driscollinsured [dot] com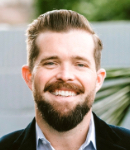 Rick Griggs
RETIRED
P: 562-595-5355
F: 562-252-8513
becky [at] driscollinsured [dot] com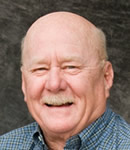 Shannon Wells
4th Generation
Individual Health & Employee Benefits Advisor
P: 562-595-5355
F: 562-252-8513
shannon [at] driscollinsured [dot] com
Bio

»
|
vCard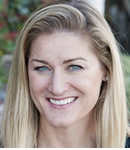 Kristen Armstrong
Operations Manager
P: 562-595-5355
F: 562-252-8513
kristen [at] driscollinsured [dot] com
Bio

»
|
vCard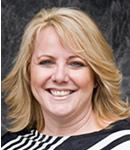 Krista Murr
Personal Account Manager
P: 562-595-5355
F: 562-252-8711
Text (office hours only): 562-661-9515
krista [at] driscollinsured [dot] com
Bio

»
|
vCard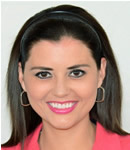 Becky Sherman
Personal Account Manager
P: 562-595-5355
F: 562-252-8149
|
vCard
becky [at] driscollinsured [dot] com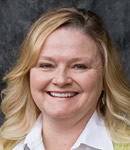 Amanda Colbert
Business Account Manager
P: 562-595-5355
F: 562-252-8711
Text (office hours only): 562-661-9152
amanda [at] driscollinsured [dot] com
Bio

»
|
vCard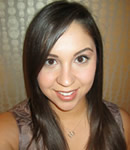 Steve Driscoll
RETIRED
P: 562-595-5355
F: 562-252-8513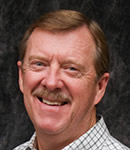 Michael Driscoll
RETIRED
P: 562-595-5355
F: 562-252-8513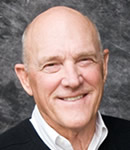 Kerry M. Driscoll

4th Generation
Business & Personal Advisor & Sales at Driscoll & Associates Insurance
Kerry joined the family business in 1997. He is a 4th generation insurance agent following in his father's footsteps. Under the watchful tutelage of his father, working from the ground floor up, Kerry has become well-versed in insurance coverages and requirements. With a strong understanding of insurance as an instrument for asset protection and preservation, he works closely with clients developing comprehensive protection analysis.
Shannon Wells

4th Generation
Individual Health & Employee Benefits Advisor at Driscoll & Associates Insurance
Shannon started her career in the Health Insurance industry in 2004 and joined the family agency fulltime in 2014. Being the mother of two teenagers, a dog and two cats, keeps her busy. As does the continually changing Health Insurance and HealthCare landscape. In her free time she enjoys trying to get back into shape, cooking, gardening, spending time with family / friends and traveling. Long Beach and children have been a long time passion for Shannon and she has been directly involved over the years with PTA, Rick Rackers & Children Today.
Kristen Armstrong

Operations Manager at Driscoll & Associates Insurance
Kristen started her career with Driscoll & Associates in 1990. Over the past 27 years, she has filled many roles starting as our receptionist, moving on a year later as a newly licensed insurance agent, and since 1997 working as our Operations Manager handling our accounting and human resources department. If you ask her she will say, "I'm a jack of all trades" and enjoys every aspect of our office. In her free time, she loves DIY projects, gardening, shopping with girlfriends, and going to her aerobics class. A big piece of her heart belongs to being an active volunteer in our community working with many local youth organizations. With her husband Brian, who is a helicopter pilot, they like to go boating at the river and doing road trips across the US finding many antiques and treasures along the way. She has three amazing young adult children who continue to keep her busy as they attend college and start their careers. Kristen looks forward to going skydiving with her oldest son in the Fall!
Krista Murr

Personal Account Manager at Driscoll & Associates Insurance
Krista came from a customer service background and has been with the agency since 2004. Because of her insurance knowledge and positive attitude, she regularly receives praise from clients. When not helping clients, she is a busy mother looking after her three children and providing support for her mother and sister. She enjoys flying drones with her daughter and practicing MMA with her boys. She is constantly on the go, so don't be surprised if you run into her around town.
Amanda Colbert

Business Account Manager at Driscoll & Associates Insurance
Amanda started from scratch at the agency in 2013. She is a quick learner and has become a valuable asset to the agency. Outside of work Amanda enjoys weekend vacations and going to Disneyland with her husband. She is also a die-hard Anaheim Ducks hockey fan. When she isn't traveling or at a game, she enjoys singing and playing guitar and having weekly lunches with her grandparents. Having a close family member with Type 1 Diabetes, Amanda supports the JRDF in Diabetic research.
Jessica Koenen

Receptionist at Driscoll & Associates Insurance
Jessica joined the agency in March 2016. As our receptionist and all round office assistant she's the cheerful voice you reach when you first call in. Jessica is very efficient with any new task given to her and has quickly evolved into an indispensable employee. When she's not at work she enjoys watching and going to hockey games (go Ducks!), hiking at Crystal Cove National Park, listening to music, and reading. On days she spends at home she loves to be creative and paint.